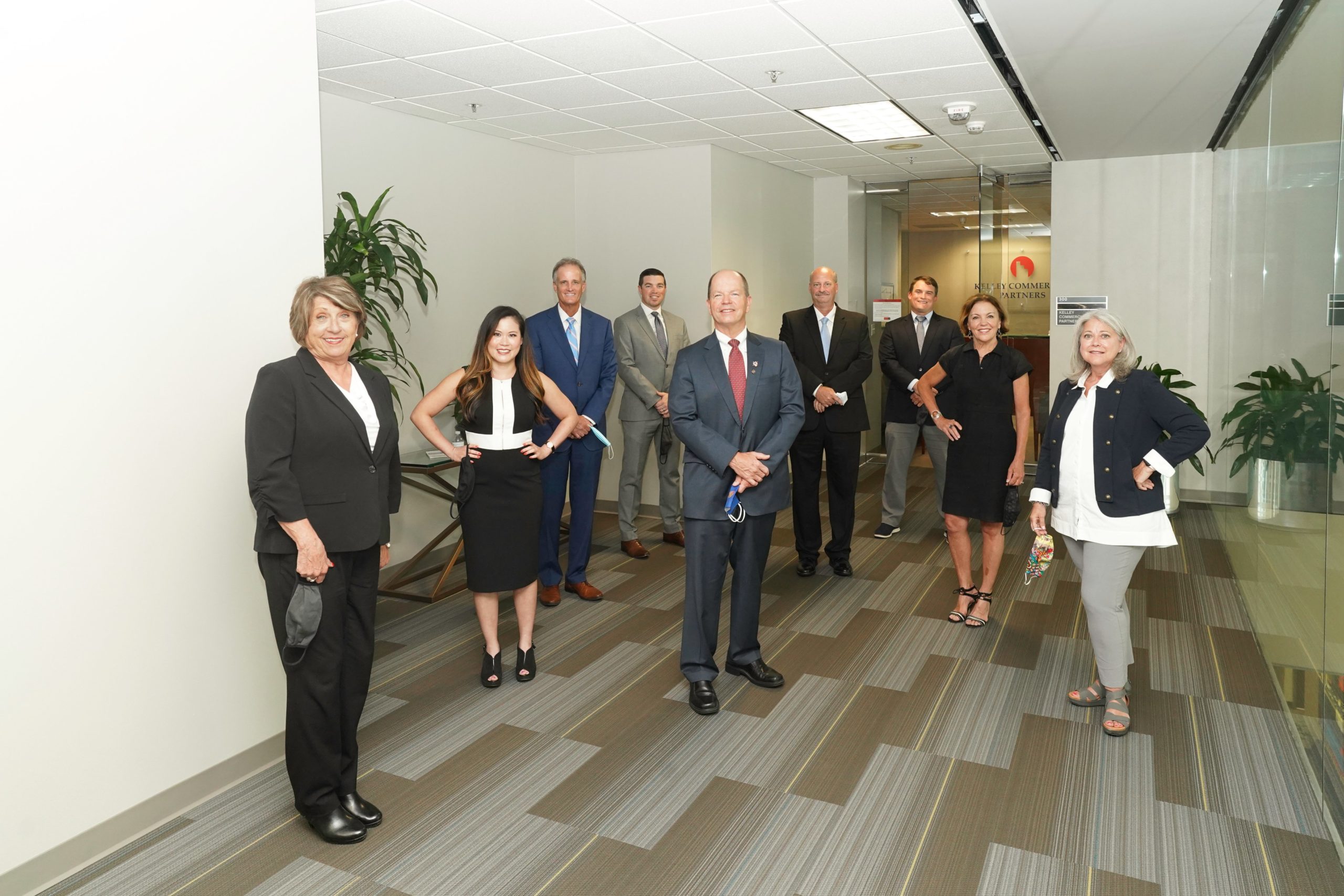 We recently sat down the Daily Record to talk about Kelley Commercial Partners' recent rebranding efforts and how excited we are about the future of the firm. CEO and executive broker of KCP, Hank Kelley, emphasized that while our name has changed, the company will continue to operate much in the same way it has for the better part of three decades. Most of the firm's current partners have been in place for several years, and in order to underscore the value of their knowledge, experience, and hard work, Kelley wanted to include the word "partners" in our new name.
And before the ink could dry on our new business cards, an unexpected global pandemic hit and we knew our clients and tenants needed our support more than ever. Property managers and brokers worked closely with tenants to help them understand the process and red tape involved in obtaining state and federal assistance, while our facilities team helped to ensure the health and safety of the occupants in more than 7.4 million square feet of property managed by our firm. Kelley Commercial Partners has also been involved in negotiations that will bring Costco and Amazon to Little Rock.
All in all, it's been a challenging year for everyone, but Kelley Commercial Partners still sees a bright future for Arkansas and we will continue to serve our community for decades to come.